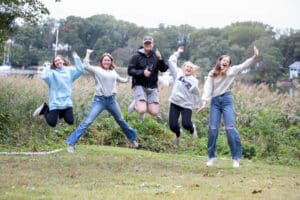 Samantha STraub
Parent Coach
---
Empowering Parents to Raise Thriving Teens
---
---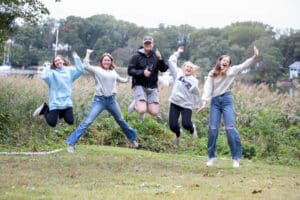 Samantha STraub, Parent Coach
Empowering Parents to Raise Thriving Teens
---
Show up as the parent your teen needs you to be
Raising teens is hard work, but it doesn't have to feel confusing or depleting. Are you ready to reclaim your relationship with your teen, set limits with love, and parent from a place of strength and connection? Are you ready to move from surviving the adolescent years to thriving during this time of transition? Teen Savvy programs help parents achieve balance, self-assuredness, and connection so you can ROCK the most important job of your life.
Teen Savvy educational programs help teens feel competent, confident, & connected
Teen Savvy adolescent programs help teens identify and capitalize on their highest gifts, rise to their full potential, and step into a place of thriving. With an emphasis on positive group dynamics, I meet teens where they are and help participants move towards self actualization, all in an upbeat, low-pressure environment.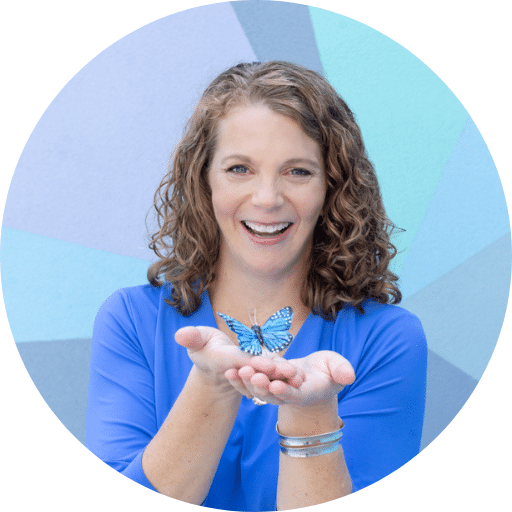 Join Teen Savvy's Mailing List
Stay up to date on Teen Savvy developments, blog posts, and programming.
Type your email address below to get on Teen Savvy's distribution list AND to receive your FREE COPY of
Beyond Nagging: Empowering Parents to Transform Teen Homework Headaches,
Sam's guide to homework harmony.
In this free guide, you'll discover:
✅ The four most common types of homework struggles,
✅ The REASONS behind each of these struggles,
✅ Concrete strategies you can employ IMMEDIATELY to support your struggling teen and reduce household conflict around homework completion.

Teen Savvy's MISSION
With humor, love, and authenticity, Teen Savvy Coaching takes the mystery out of raising and being a teen. I help confused, overwhelmed, invested parents reclaim their relationships with their children and feel confident in their ability to manage the curveballs of adolescence. I equip teens with the tools they need to flourish and become the best versions of themselves, all during a time of significant transition. Because the adolescent years can feel isolating, I emphasize positive relationships and community to support and celebrate teens and the adults who care for them.
An expert on Teen Development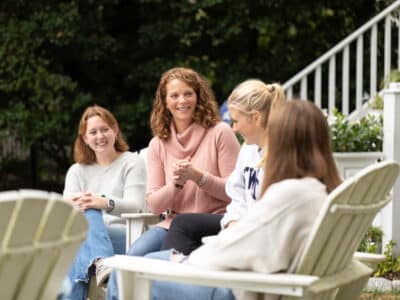 I'm Samantha Straub, a transformative coach serving parents of teens. A veteran educator and school counselor with over 25 years of experience, I am also a licensed mental health counselor with a specialty in working with adolescents and their parents. Just as important, I'm a parent of two teens myself. I've been in the trenches. And while my household has not been spared the ups and downs of adolescence, my training and background have helped me and my children successfully navigate the bumps. I've spent over a quarter century supporting teens and their families.
Let me use my expertise to help you and your teen today!
Sam was so incredibly helpful to me in learning more about teens and how they think and feel. WHY certain things were coming up, and what tools and techniques to use to better communicate with my daughter. I came into this process fairly heartbroken and feeling helpless. After our sessions and applying what I learned, I feel like I am a better parent, that I have a greater understanding of what to do to help my teen and how to apply some of these tools to friends and family in my life also. It was a powerful process and I look forward to sessions in the future to continue to round out my parenting skills! Thank you so much, Sam! You are a blessing.
Denise D.